the ultimate guide to luxury plumbing
with hundreds and hundreds of faucet brand options in the world, have you ever wondered what fittings are used in the royal castles? or where you can get a faucet embedded with swarovski crystals and diamonds? maybe you've just casually wondered where you could pick up a 24 karat gold tub filler because, design.
at the delight of design, we, too, have asked and wondered these questions, so we decided to do some digging and compile a guide to the world's highest-end plumbing brands. in no particular order, read on to discover the world's most elite and exclusive plumbing brands!
treemme
(rubinetterie) treemme started out as a crafts foundry focusing solely on the creation of italian brass taps and quickly evolved into one of the top brands for contemporary luxury plumbing fixtures. based in tuscany, italy, all of treemme's products are made and designed in-house and challenge every aspect of the currently conceived notions of modernism.
what we love about it: treemme's products are some of the most unique fixtures that we've ever seen, and are literally what our dreams are made of. the majority of treemme's fixtures don't even look like plumbing, but more like wall sculptures. we want nothing more than to not only see but experience any one of these times-over award winning fixtures.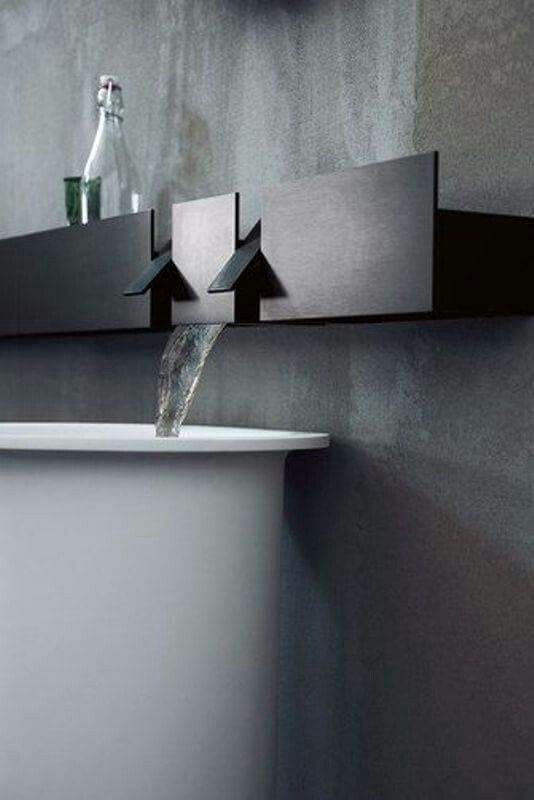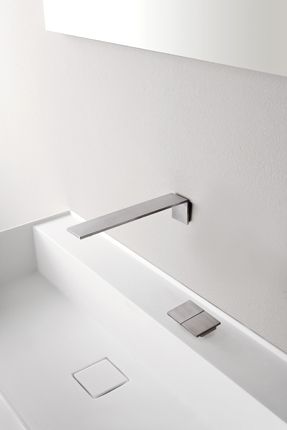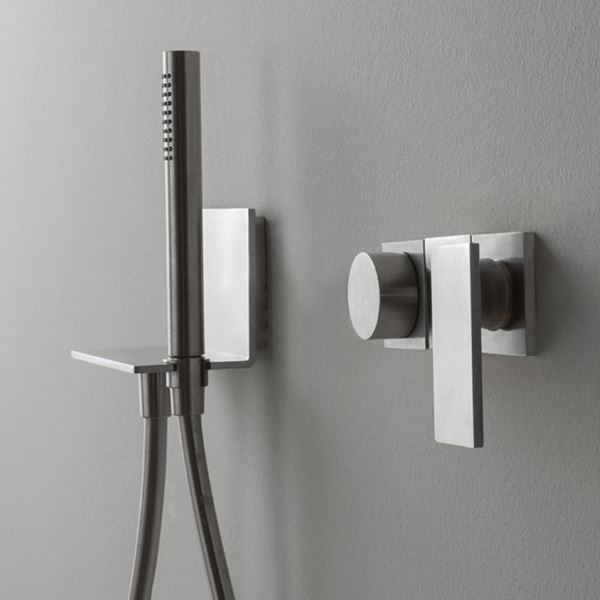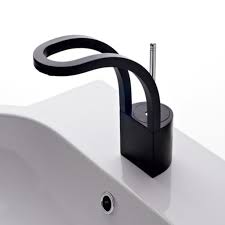 czech & speake
czech & speake is extremely well renown for not only their brass products, but for their shaving products and colognes/eau de parfums as well. still, they have managed to craft stunning and timeless fixtures since 1980 out of london. they provide the entire bathing experience, from towels to shampoos and soaps down to the actual plumbing fixtures. czech & speake has got you covered in luxury.
what we love about it: we can't help but obsess over the breadth of offerings from czech & speake, but more so how amaze everything is. the brand has also mastered every style from 1800's classical to 2020's minimalist, all whilst retaining timeless quality that you'd never expect from a brand doing so much. oh, london. czech & speake bathing products are also the highest regarded in the shaving industry - this brand is oozing with old world england class, begging to be enjoyed with a glass of the world's finest whiskey.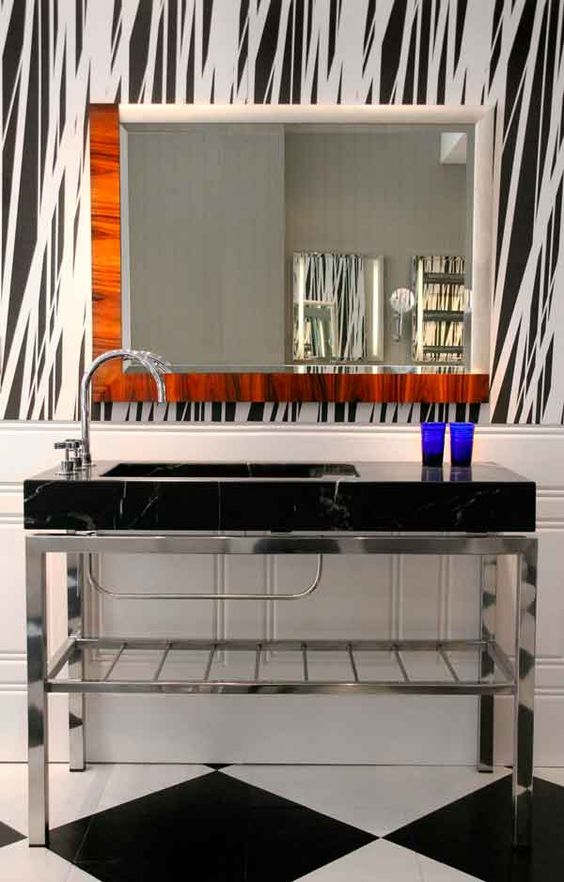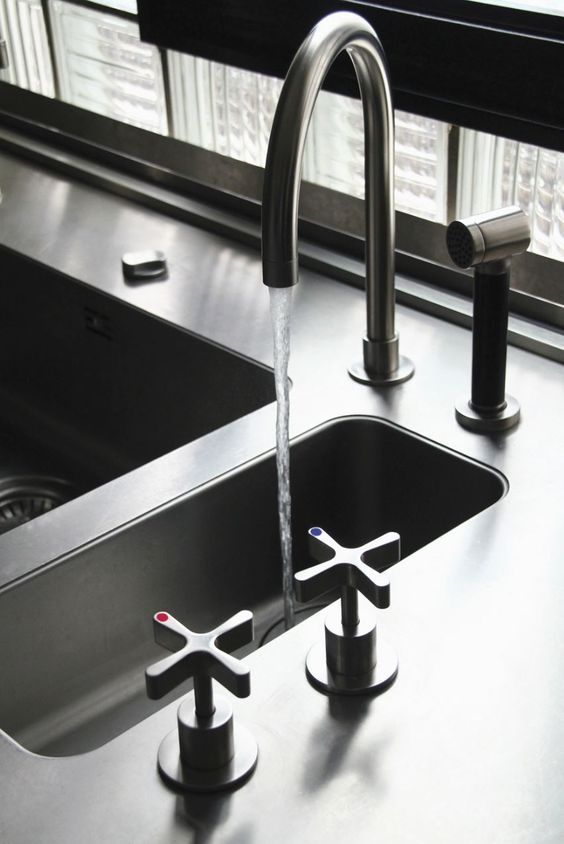 brizo
brizo is delta's high-end subsidiary, spearheaded by designer jason wu. the overall brand aesthetic is highly contemporary and sleek - self-described as "a luxury fittings brand for those who understand that fashion isn't merely about the clothes they wear" - and utilizes thick lines and severe forms in the majority of their collections. brizo is the most used brand by interior designers, as their fixtures are meant to be seen as "art" and "home fashion" more than just a functional fixture in a space. high home fashion.
what we love about it: the industrial styling of their collections are super cohesive and offer the ability to mix collections throughout a home while maintaining a streamlined aesthetic. they create trendy, high end collections for the modern homeowner who wants to own the hautest of everything. basically, if you want the trendiest home in town, you have to own brizo.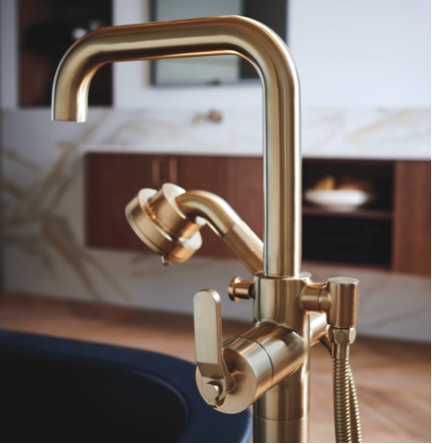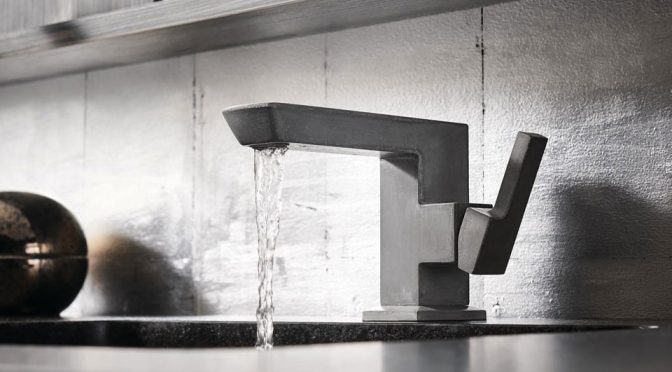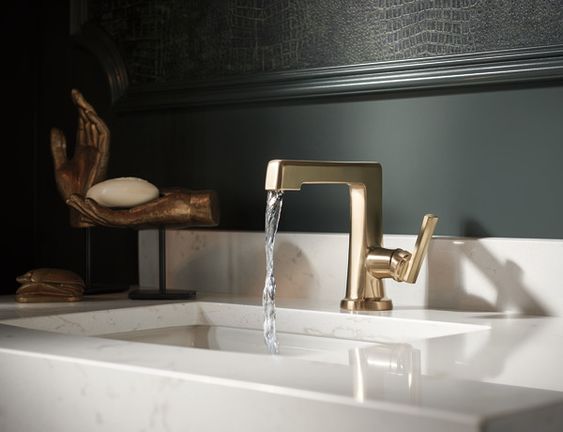 waterworks
waterworks was founded nearly over 50 years ago and the design of their fixtures has remained authentic, emitting a vintage and delicate yet industrial feel throughout every collection. waterworks has one of the widest segment offerings of all brands on this list, ranging from kitchen and bath faucets to tubs, surfaces and cabinetry. they've definitely carved out a large chunk of the luxury plumbing industry for themselves, and though honoring their 50-year-old heritage, is still a huge leader in modern design. they're widely popular for their incorporation of industrial components such as levers and heavy metal work, all while making it classy and subtle enough to work into nearly any designer space. even more so, their tile and marble offerings are extremely extensive and could be a brand in itself.
what we love about it: we don't want to say that waterworks put unlacquered brass, metal tubs, or industrial styling on the interior market, but they definitely mainstreamed both. waterworks managed to take the most basic faucet and make it a statement piece; something everyone just has to have.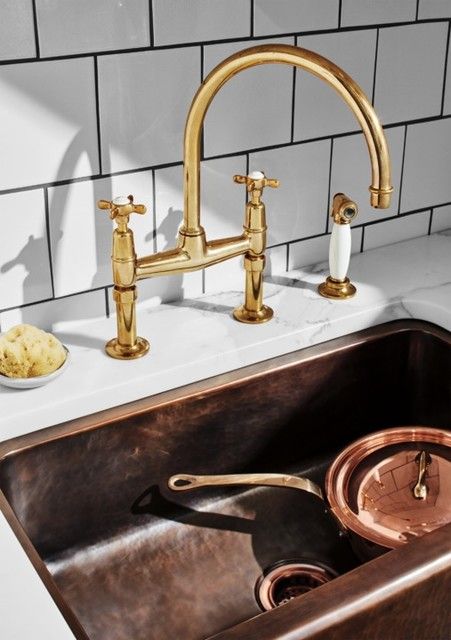 rohl
rohl is one of the most renown international brands for luxury plumbing products. the brand is known for their delicate brass and traditional styled fixtures - their kitchen bridge faucet in particular. however, they carry a wide range of product styles. particularly popular in the uk and reknown for their taps, rohl stays true to their "authentic luxury" mantra and after maintaining their traditional style for nearly three decades, it's clear that both the brand and the fixtures are nothing but pure, unadulterated luxury in its most authentic form.
what we love about it: rohl epitomizes delicacy mixed with beauty in the home plumbing sector and creates some classically stunning products. you'll be hard-pressed to find a more timeless, classic fitting for nearly any space.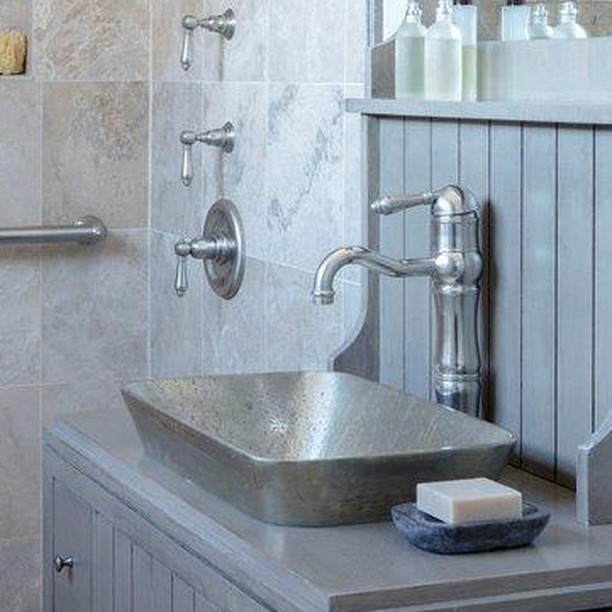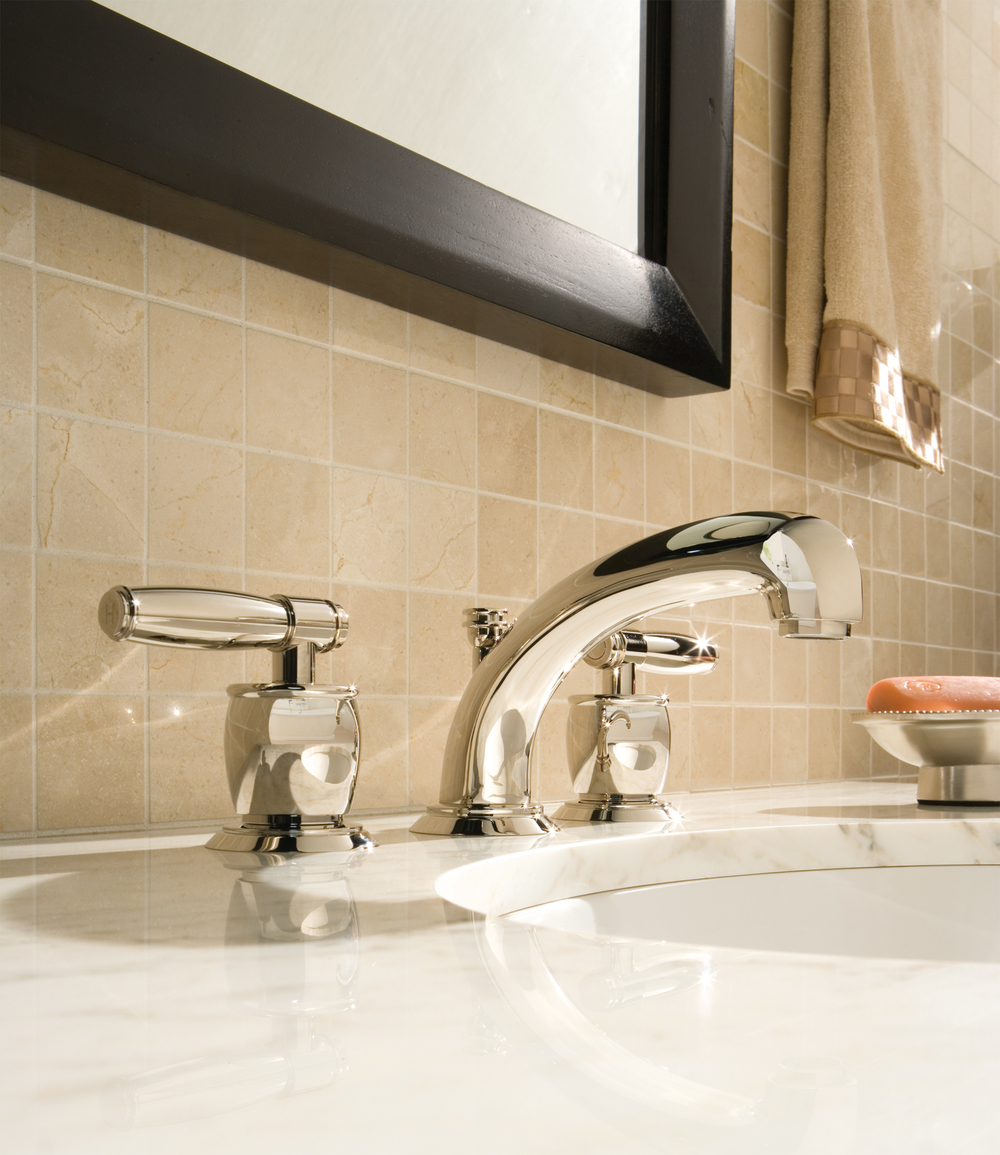 kallista
kallista is kohler's designer subsidiary, composed of 28 lines done in collaboration with several extremely high-profile designers, including kelly wearstler, michael s. smith, barbara barry, and bjarke ingles. available in some of the highest end materials such as 24k gold and diamond-cut crystal, kallista is one of the most renown luxury faucetry brands.
what we love about it: kallista exudes luxury from every facet. each and every line is carefully considered and the craftsmanship is impeccable. our favorite part of the lines is their respective design stories, such as how the tuxedo line is all within a wedding theme; modeled after flatware, an emerald cut diamond, and a wedding bell. the details and considerations put into the lines by the designers tell a story, and add an exceptionally special touch to the brand overall.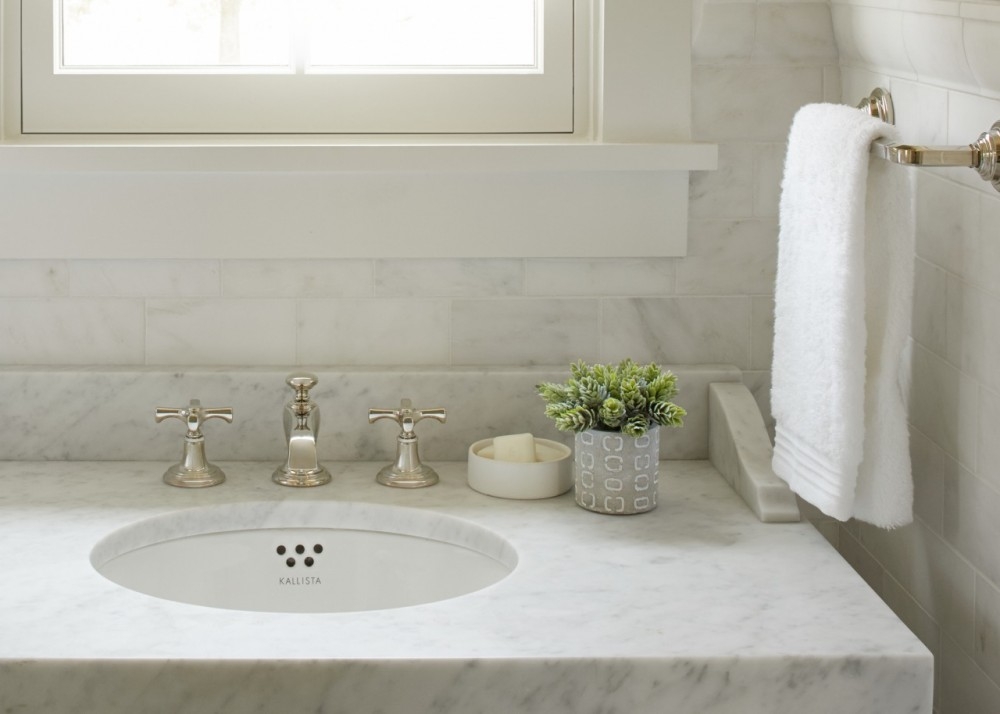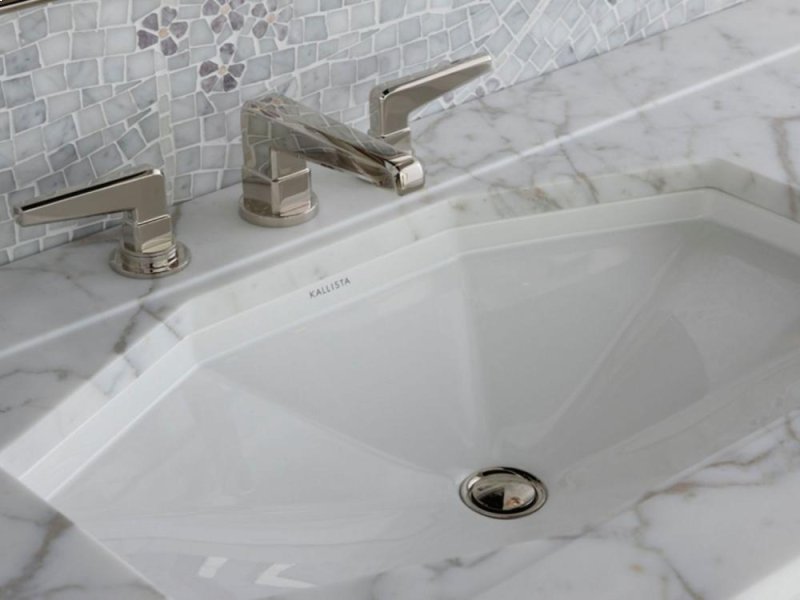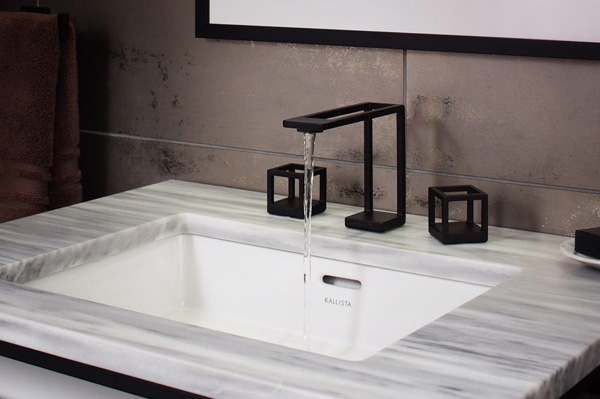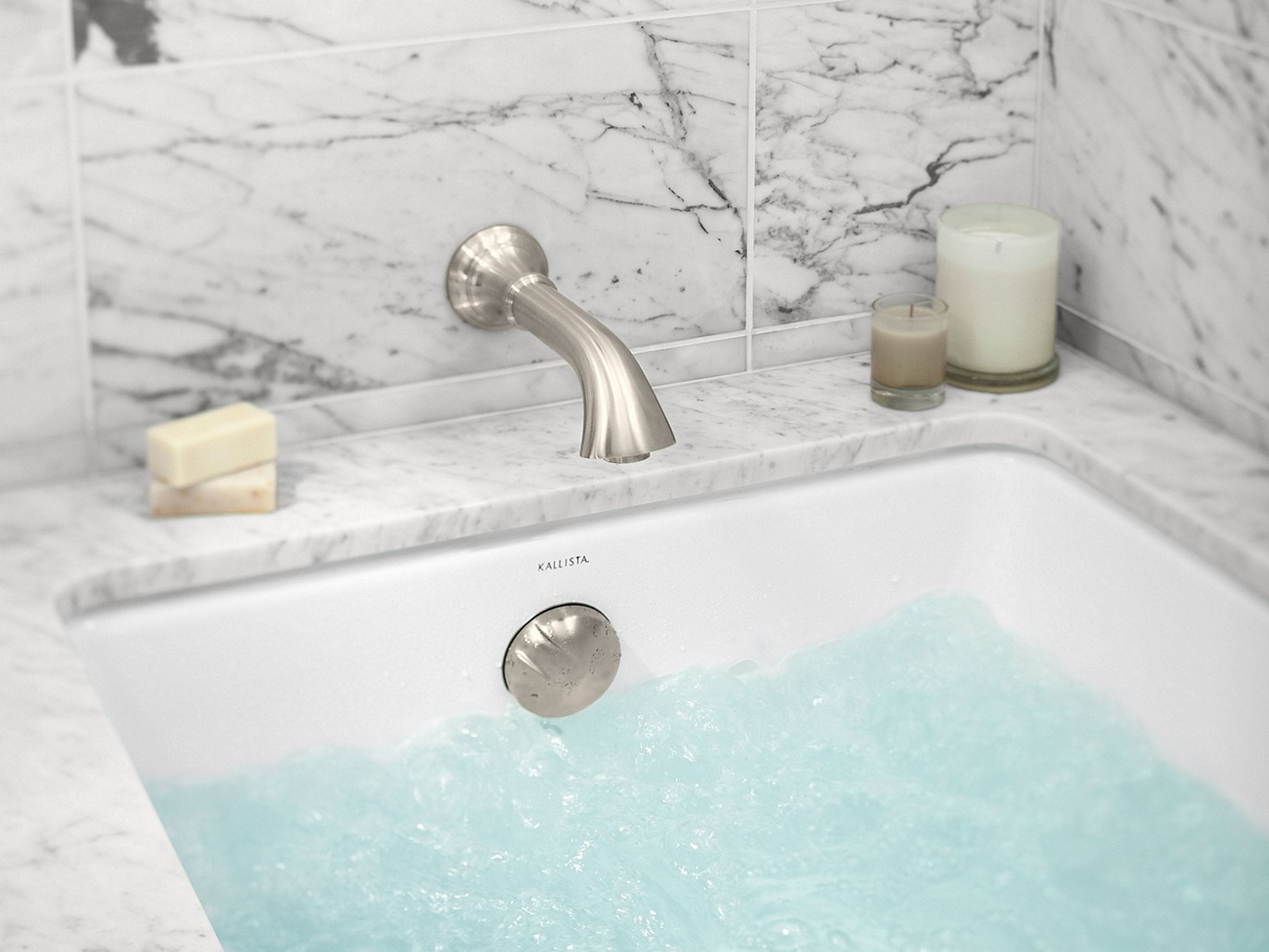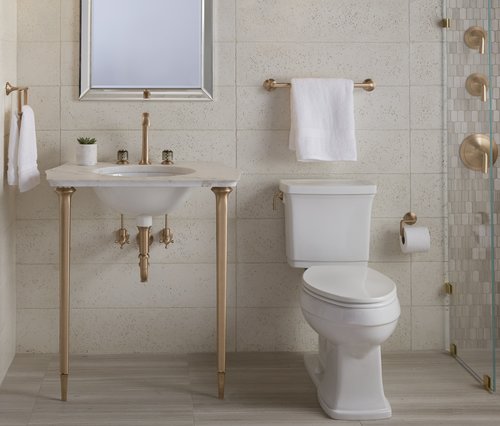 devon & devon
devon & devon was founded in 1988 by two italian architects and has a full range of offerings including vanities, surfaces, and faucetry. they're widely known for their colored and classical cast iron and forgery. all of their products are exquisitely crafted with traditional styling, mixing playful contemporary vanities with traditionally crafted and designed brass.
what we love about it: devon & devon has such an "italian luxury" feel and styling to every piece that they create. each and every one of their pieces are works of art, staying true to classic italian styles with a contemporary touch that makes it perfect for modern interiors.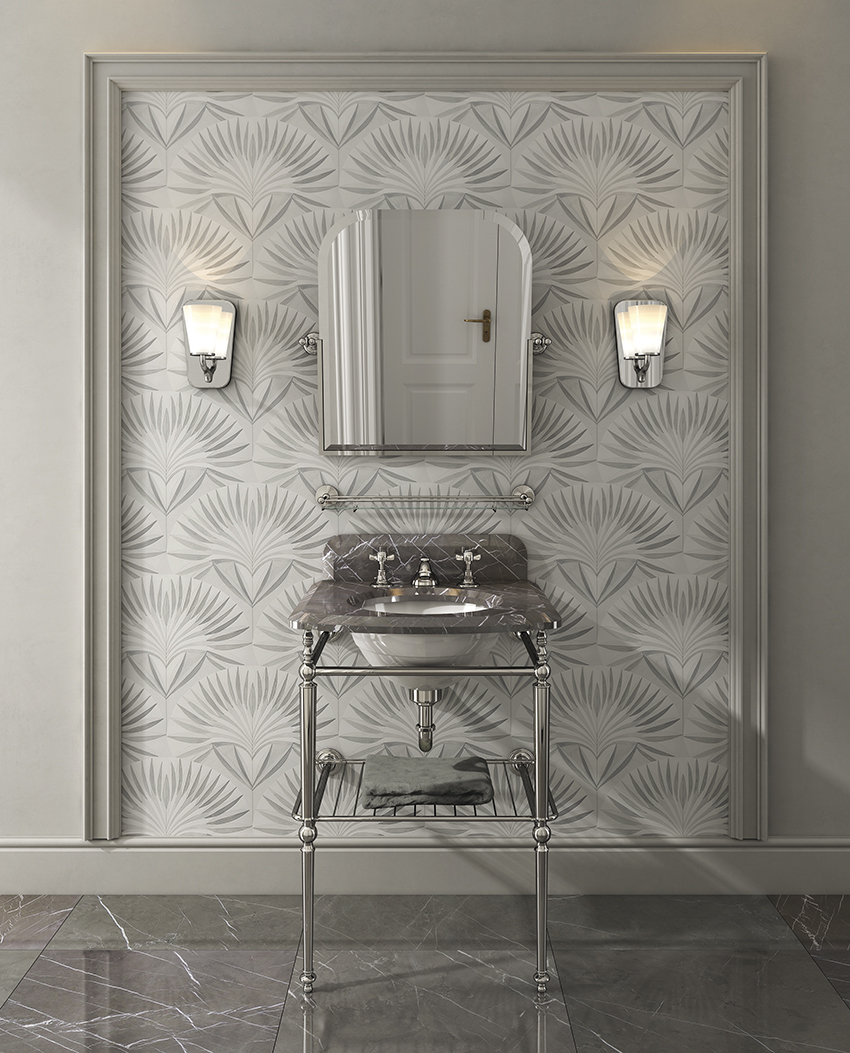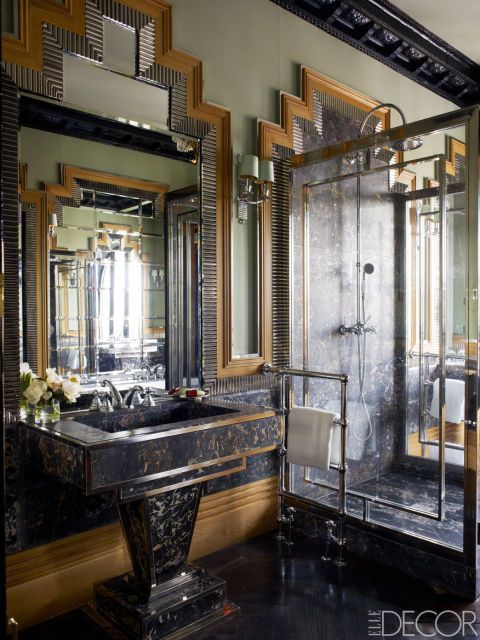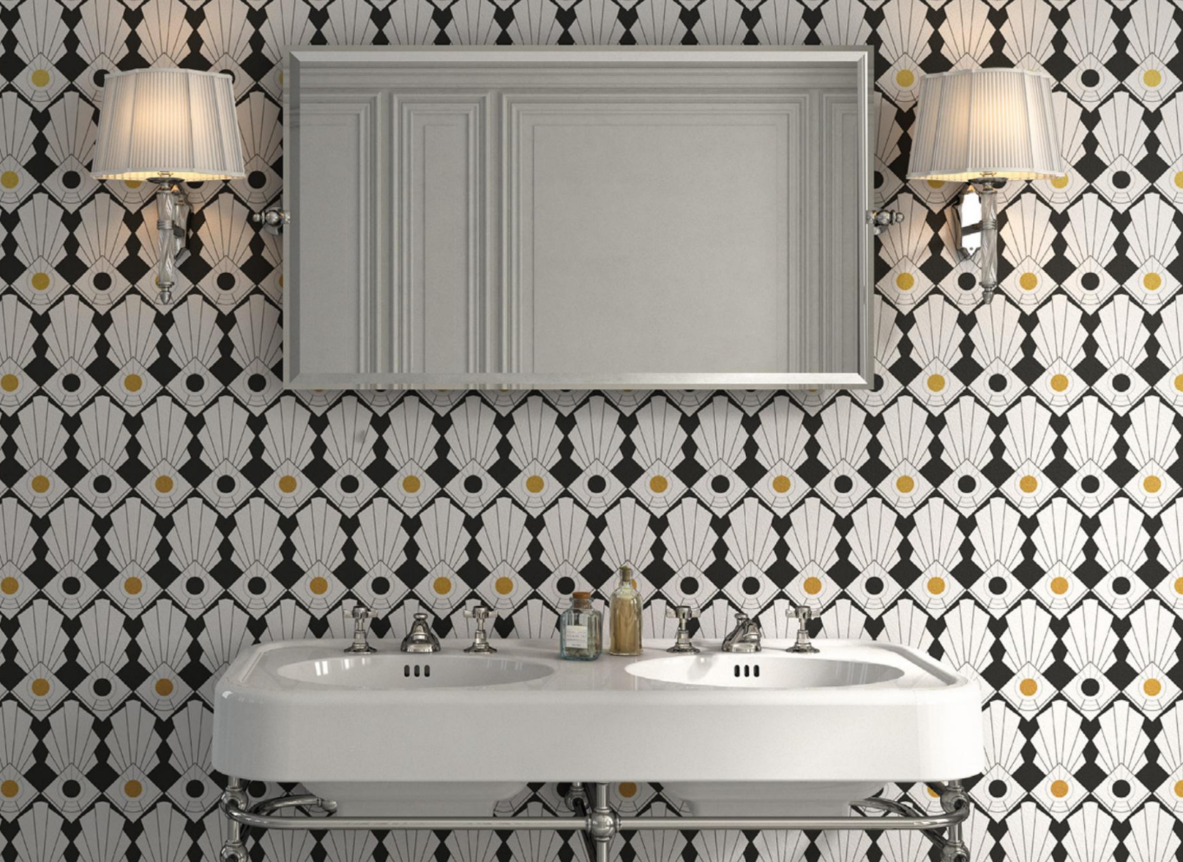 agape
agape is a 40+ year-old, luxury brass company out of italy. the brand aims "to shift the bathroom from functional space to emotional centre of the home, becoming a dynamic and rejuvenating environment devoted to personal wellbeing" with their fixtures, focusing on highly contemporary and simple, minimalist forms.
what we love about it: the simplicity of agape's forms are astonishing and make us wonder about technology and design in the bathing space. their fixtures are not only "cool," but they're sculptural and relatively intuitive for use.
mgs
mgs is a swiss plumbing company primarily known for their fixtures that combine beauty with the durability of steel - specifically their signature black stainless - to "create modern works of art in place of traditional and forgettable kitchen and bath fixtures." they said it best themselves in that they offer an "array of flawless styles and cutting-edge design perfect for setting off the beauty and serenity of the world's most exclusive homes."
what we love about it: mgs has extremely unique finishes and beautiful designs that don't try to be anything that what they are: simple forms made with impeccable craftsmanship and cutting edge technology. their fixtures are appropriate for only the highest end homes. talk about fixture swag!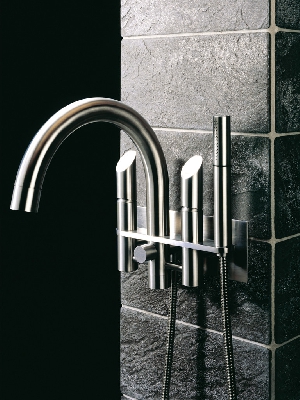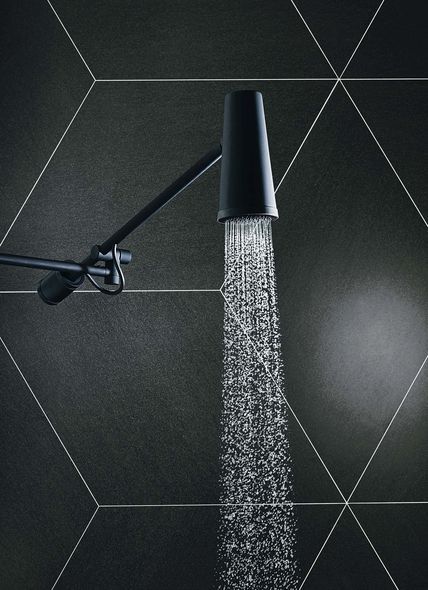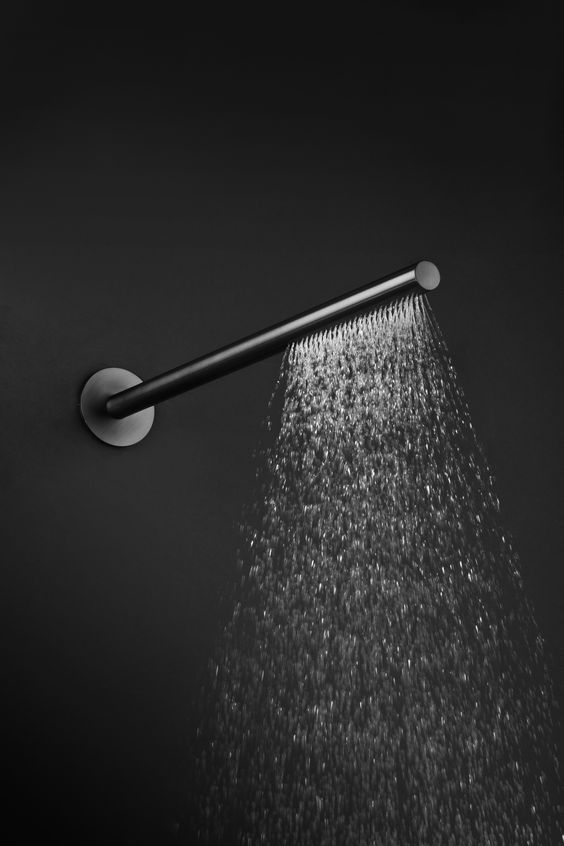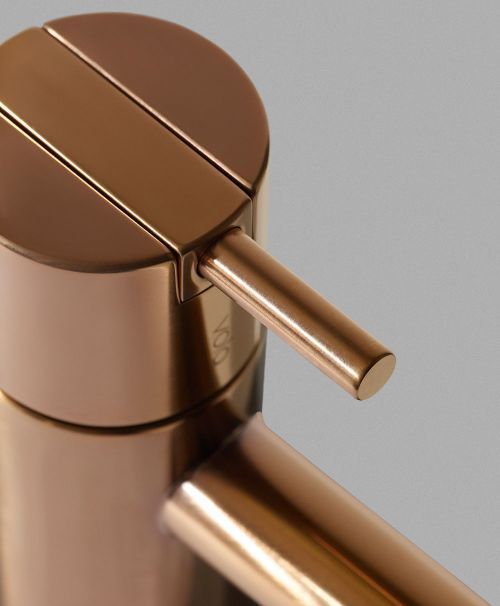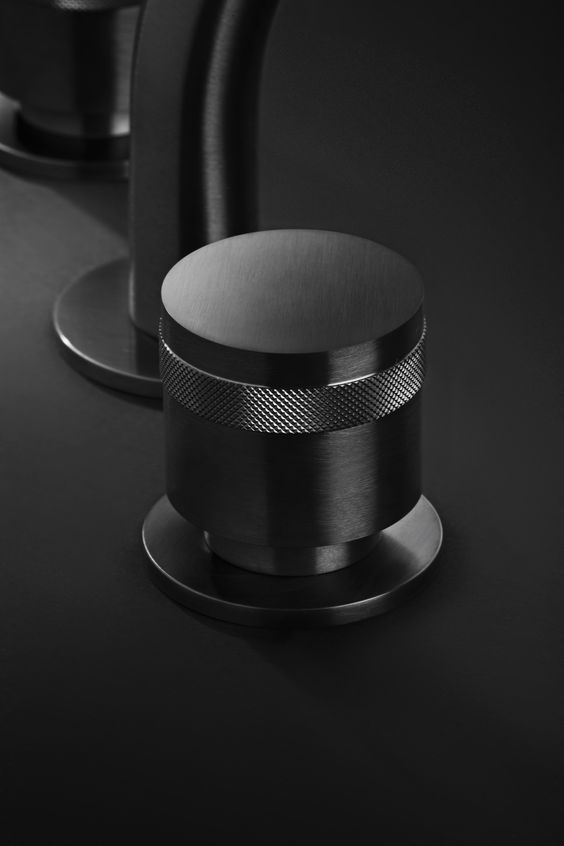 maier
maier is a spanish company founded in 1989. they are noted manufacturers of the highest end plumbing fittings, outfitting generally contemporary styles in diamonds and swarvoski crystals - the epitome of luxe. maier transforms everyday plumbing fixtures into extraordinary pieces of functional jewelry for the home.
what we love about it: maier is one of the most unique brands we've encountered and offers some of the highest end fixtures on the market. these fixtures are what dreams are made of, without being gauche or tacky. diamond encrusted faucets? I mean, come on.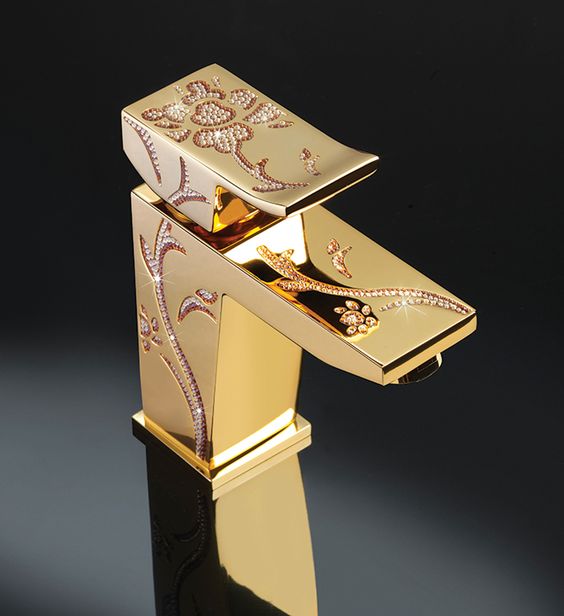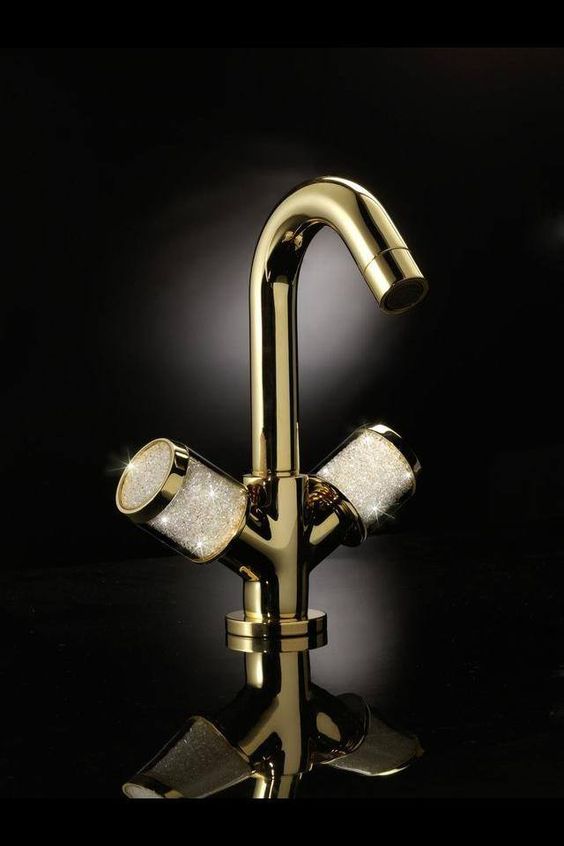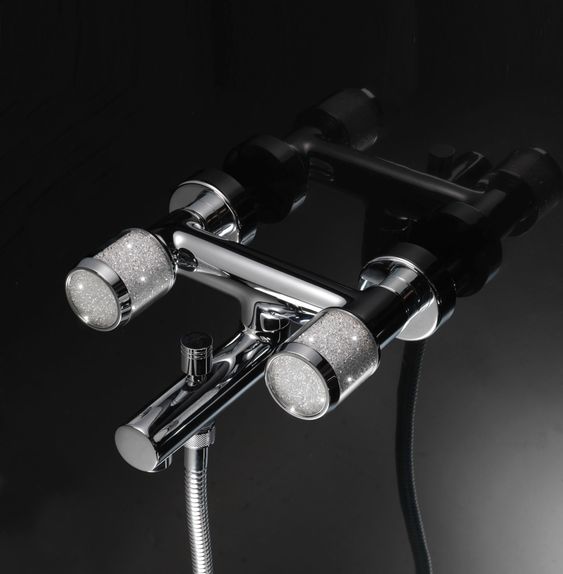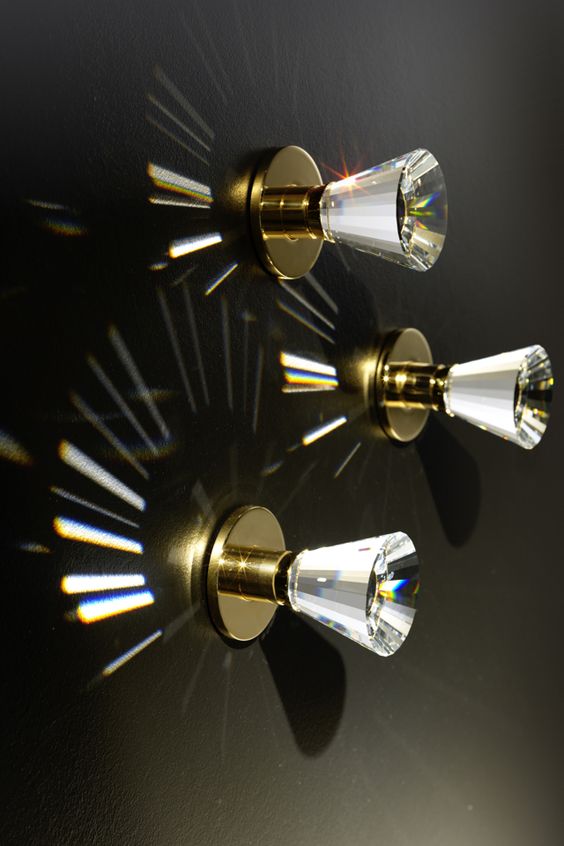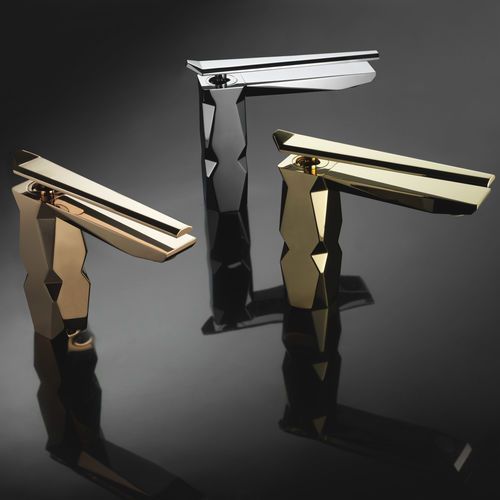 webert
webert is a luxury italian plumbing company. designed, sourced, and fabricated out of italy, all of webert's fixtures exude high italian style. one of webert's most important considerations involves the ecological impact of their fixtures on the environment, from their production practices through the sourcing of their exceptionally exquisite materials.
what we love about it: webert is at the cutting edge of technology, design, and functionality but also places a huge focus on their economical impact. we can't argue with stunning fixtures that exude italian design that are also environmentally conscious. i mean…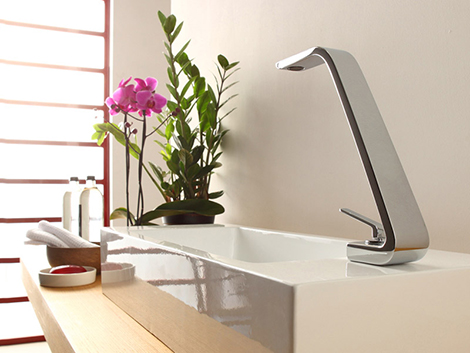 vola
based out of denmark, vola is a luxury faucetry currently celebrating its 50th anniversary. originally known for their minimalist and simplistic designs, vola was the original designer of the single-control, remote wall mounted lav, and is well renown for their multiple color offerings.
what we love about it: vola's initial innovation of the wall mounted lav was what launched their initial massive success, and their extensive line of colored faucets was what kept them unique. we are obsessed with the contemporary, sleek styling that vola offers but still adds a playful punch with a kick of color.
maison valentina
maison valentina is a company based in portugal, focusing on the haute couture of bath products. creating bespoke product to "offer the same comfort and luxury that you are able to feel in any other division of the home, keeping at the same time the best exclusive design and bold pieces." maison valentina is what we consider to be the most eclectic, artistic of the luxury bathroom brands on this list.
what we love about it: need we say? the uber-dramatic uses of black + white + gold make us swoon and daydream like crazy. a gold plated bathtub? sure, why not. maison valentina offers things literally only maison valentina could and does offer, and we. love. it.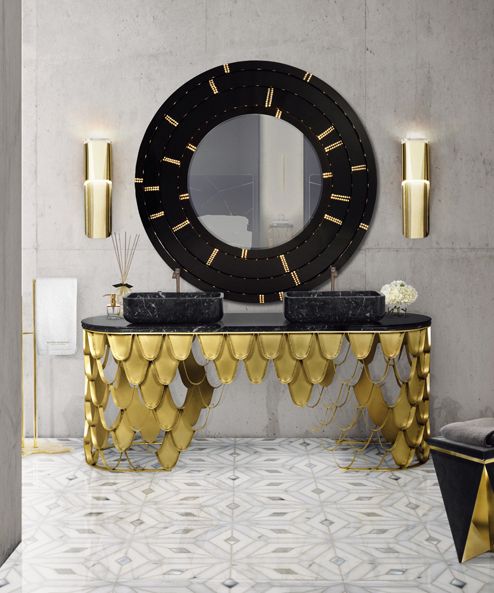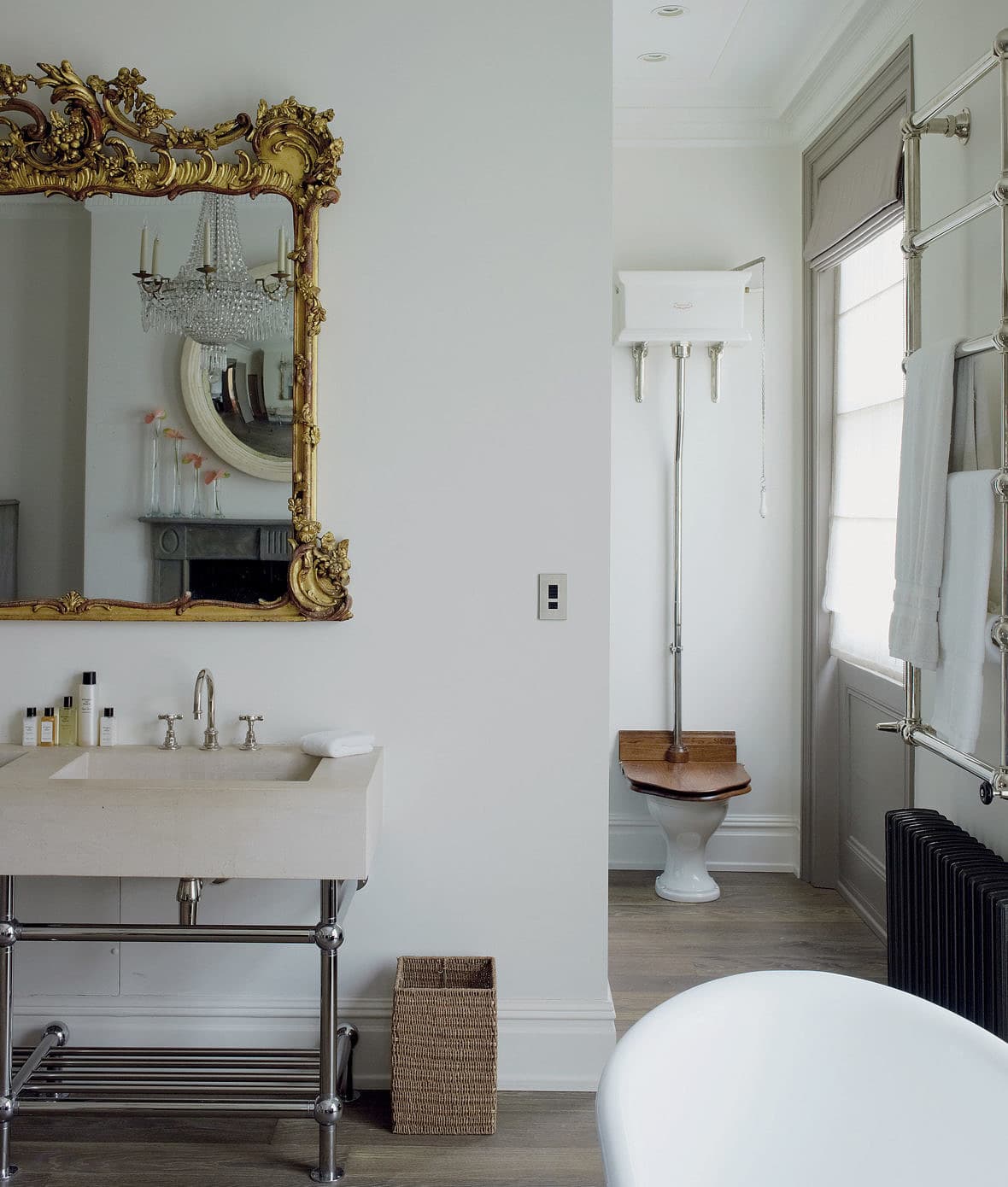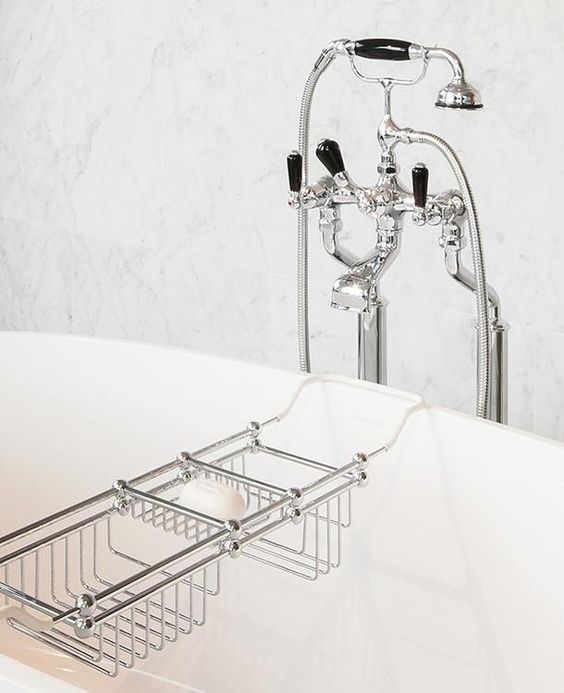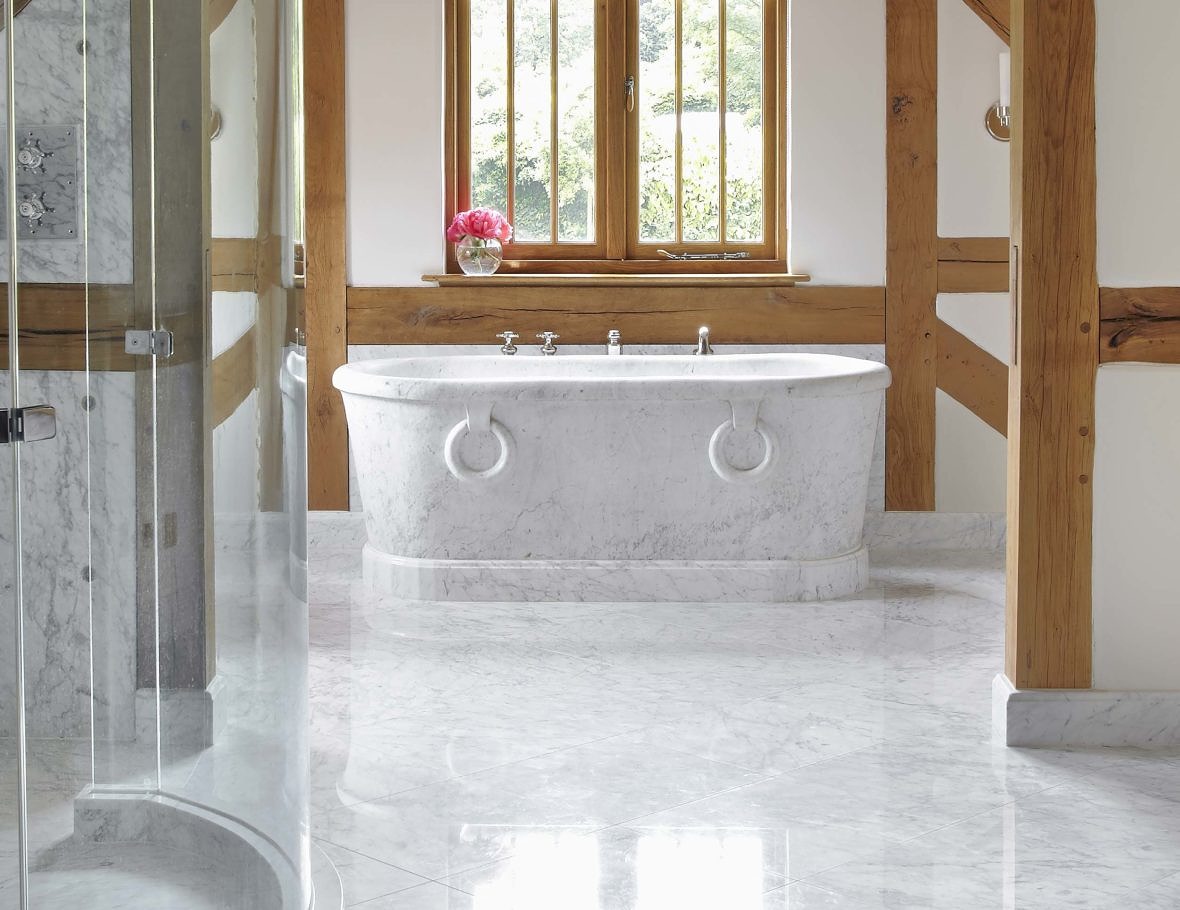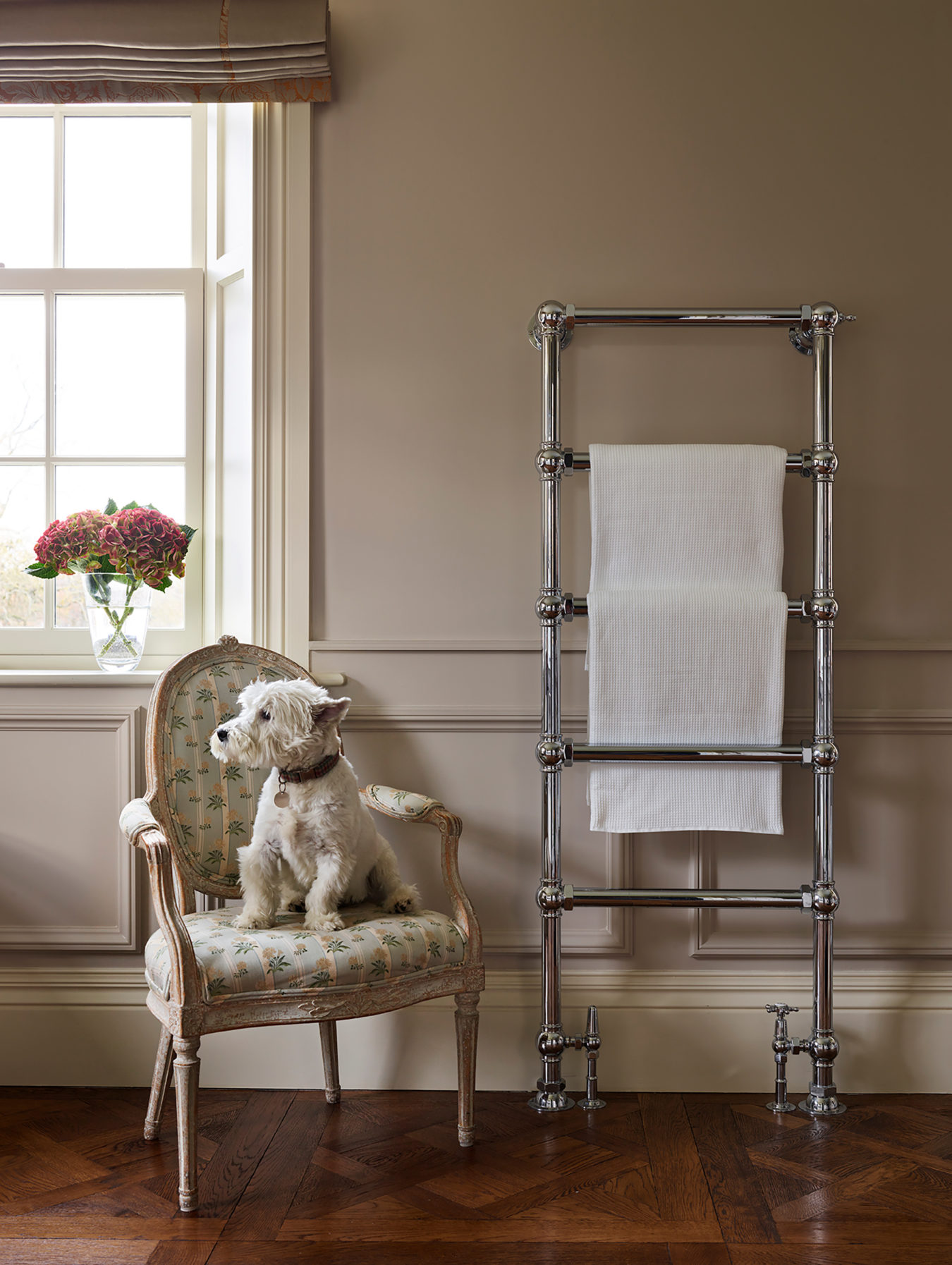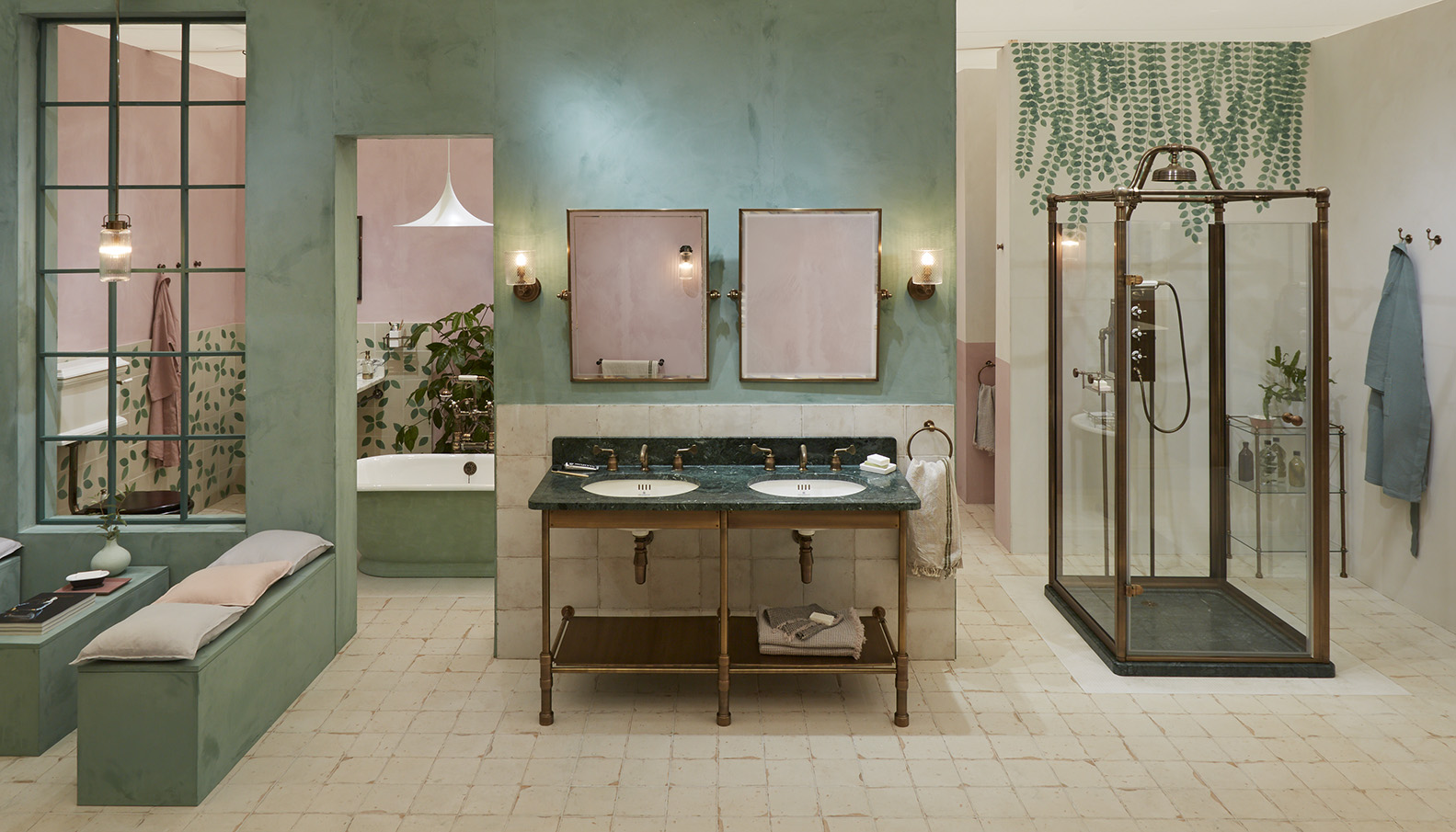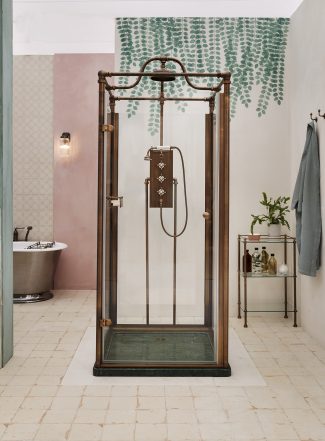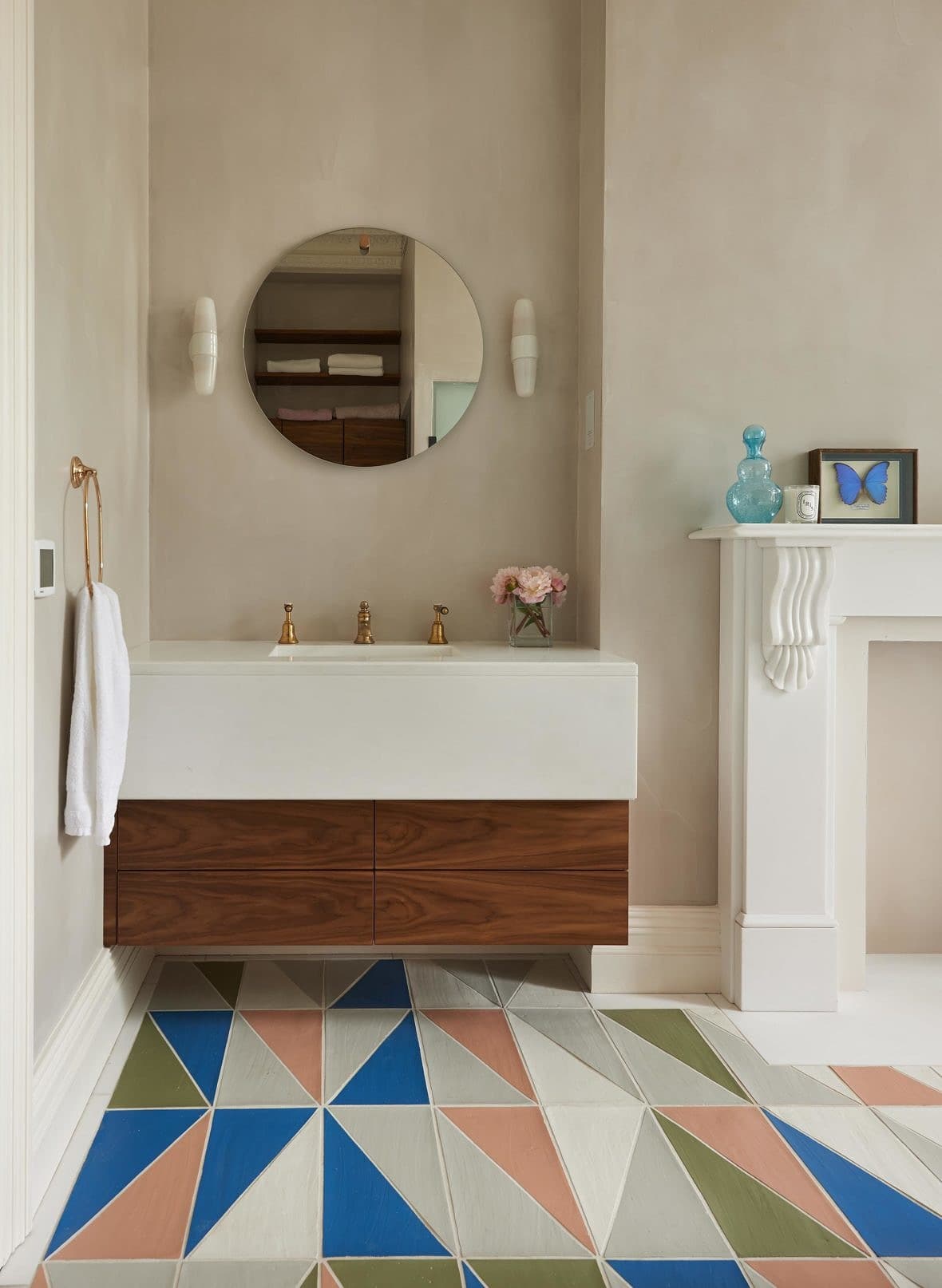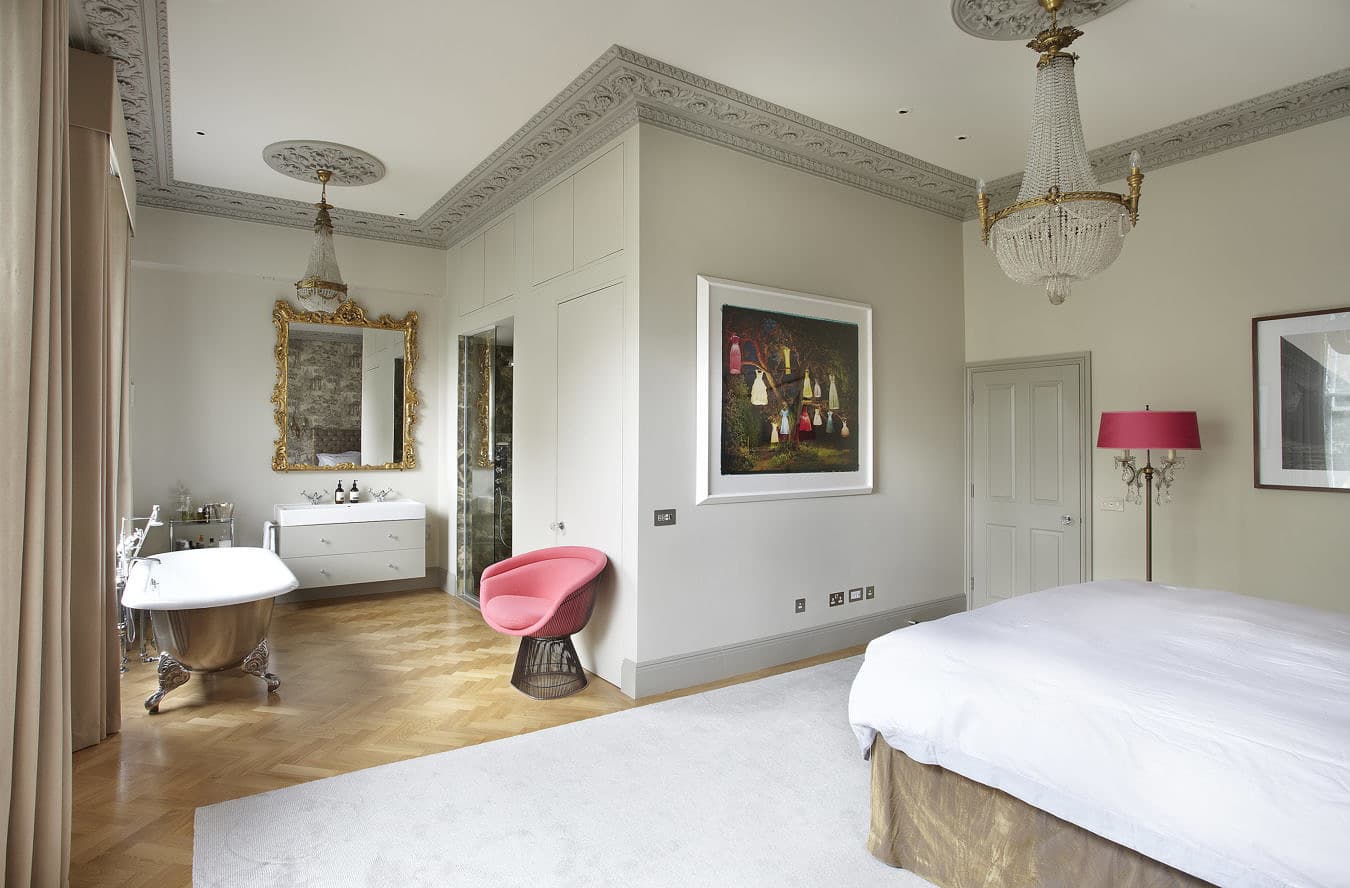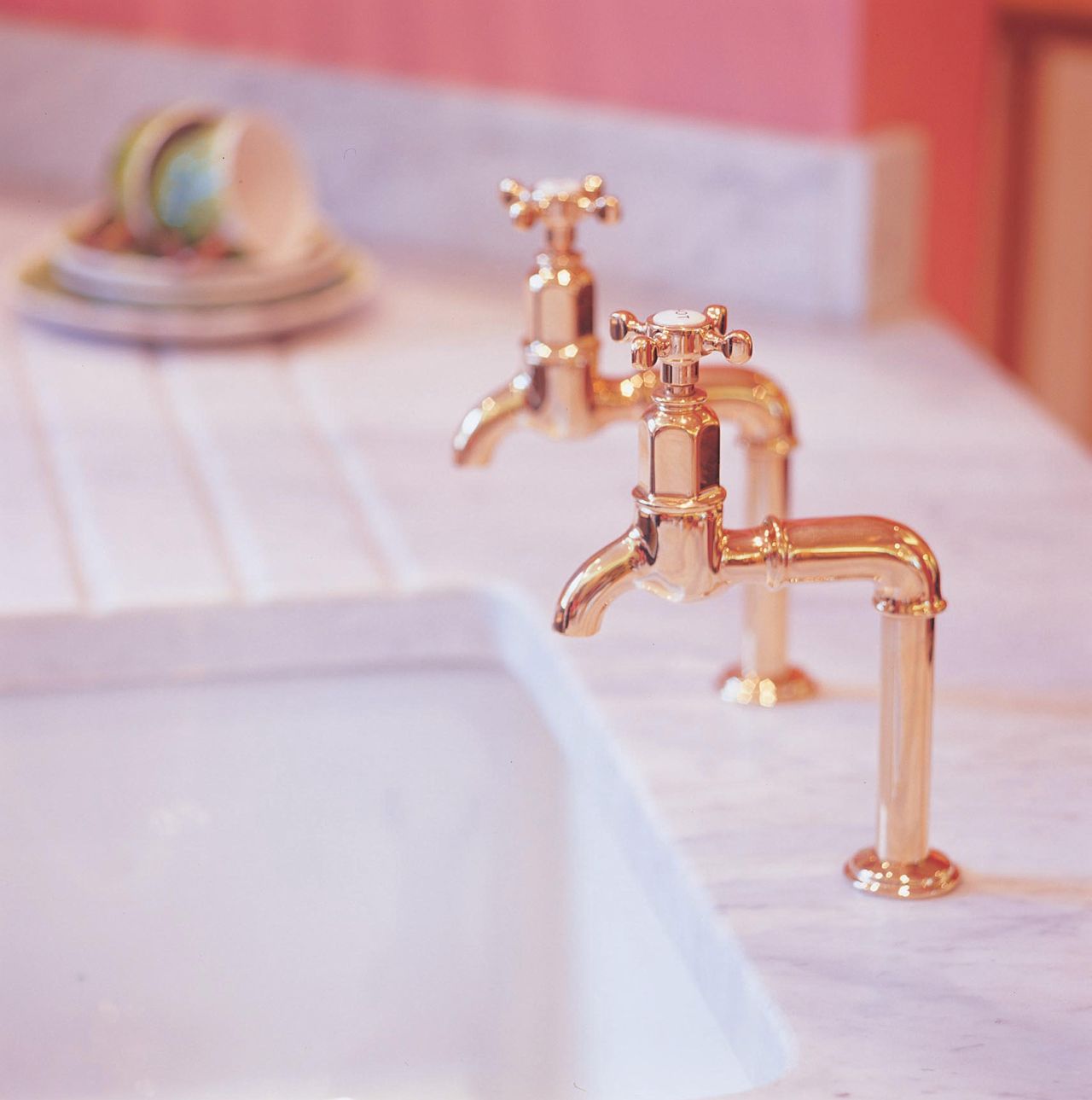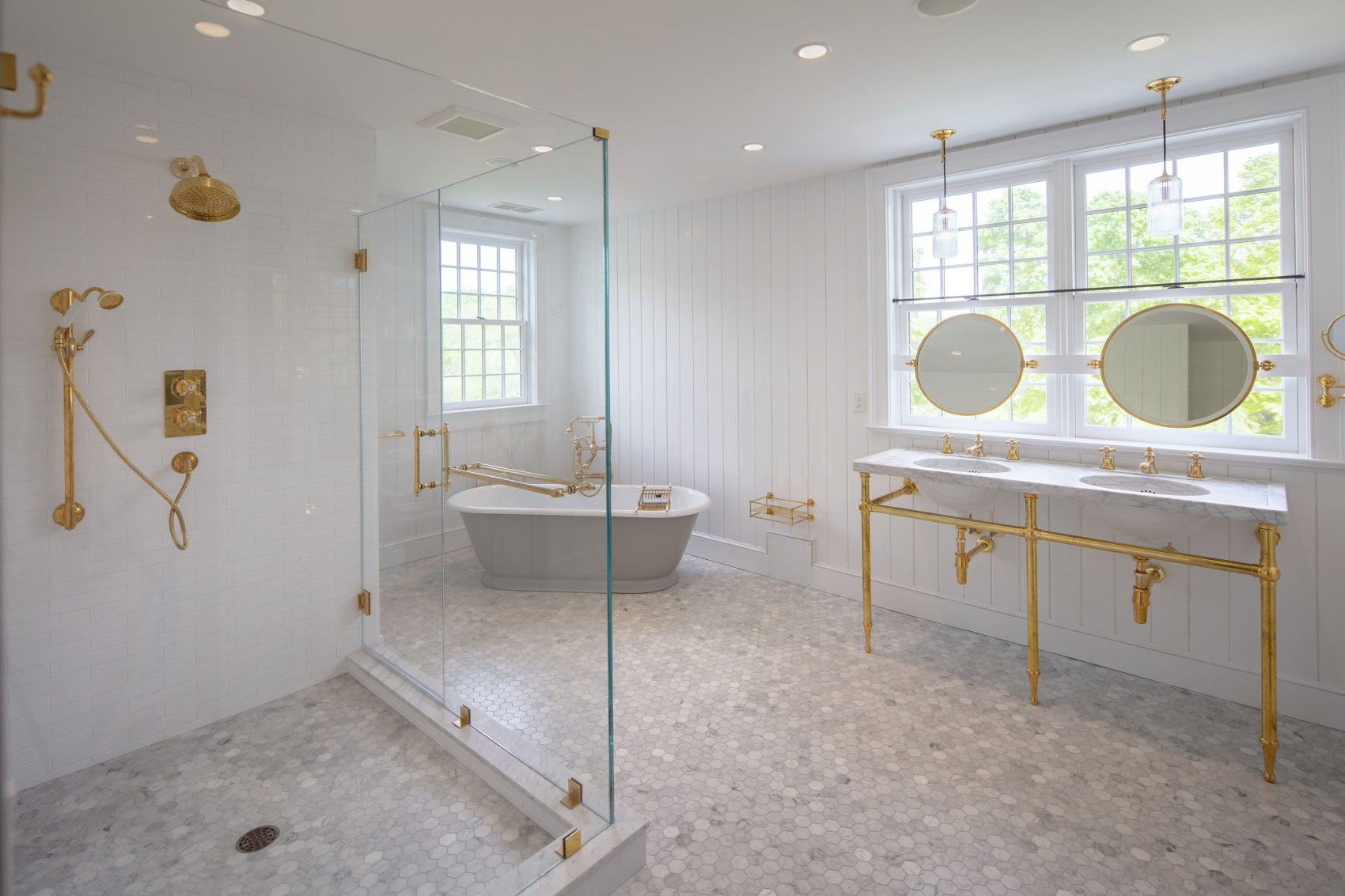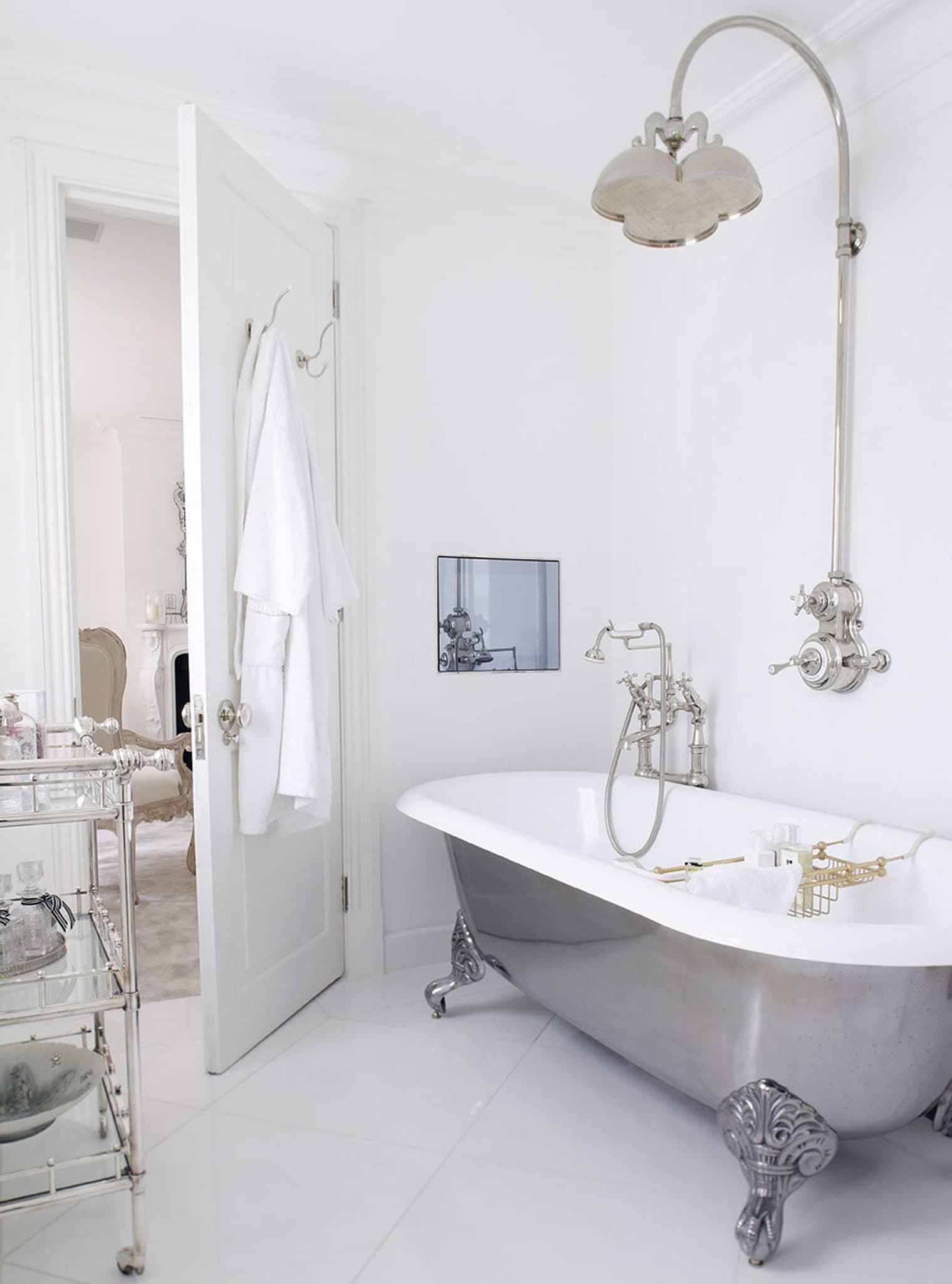 newport brass
newport brass is an american-made, family-owned company that was founded as an extension of plumbing brand brasstech in 1989. they rapidly grew to be known as a leader in high-end fixtures due to their excellent selection, designs, and quality, offering over 30 different finishes in their seemingly endless product offerings.
what we love about it: newport has one of the widest ranges of finish offerings for nearly every one of their fixtures, which enables you to have a completely customized space - without sacrificing quality.